Clean water, social justice, and sustainable business: Rick McKenney of Water for Humans
By Anamika Ved;;;A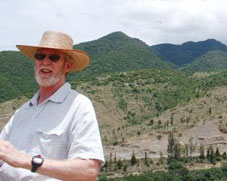 social entrepreneur, mechanical engineer, a physicist, material scientist and a keen advocate of social and economic justice are few words that describe RicMcKenneyey, thcofounderer of
Water for Humans
. Having started his career as a budding entrepreneur during his high school days, Rick's passion for implementing social change eventually gave birth to the non profit social venture enterprise that is called "Water for Humans".
In 2006, while traveling in Mexico during the summer, Rick noticed the elderly struggling with water jugs, people getting drinking water out of five-gallon jugs and trucks carrying jugs of clean water. He realized that people understand the value of clean water; they recognize that drinking tap water can potentially lead to serious medical problems and even death. With multinational companies and other private enterprise mushrooming in the profitable business of potable water sales and distribution, Rick saw people spending 25% of their income on buying expensive bottled water. Those with less financial means were drinking water that was insufficiently treated and not safe for human consumption.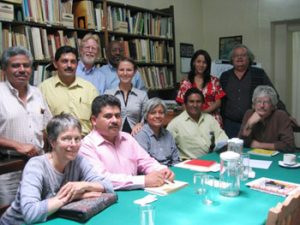 He also saw raw sewage flowing directly into the sea and onto farmers' fields polluting the ocean and human consumption crops. With fields getting flooded by raw sewage, farmers could only grow animal feed commodity, which has less financial value than human consumption crops. His exposure to this socioeconomic reality made him decide to work towards saving people from the deleterious effects of these unsafe water and sanitation practices.
Born in Southern California, Rick was imbued with both the business and engineering skills to start a private enterprise. While in high school he started and successfully operated his own business, a small manufacturing outfit, before he sold it to pursue his undergraduate degree in Solid State Physics and Mechanical Engineering.
After working in military industrial complex where he was "conflicted by the lure of science and the application of technology," he joined Boeing as physicist and materials scientist. During his eighteen years at Boeing, he worked on many classified projects; however, he wanted to do something in line with his core values. He wanted to give back to the society. As a first step, he went to Vancouver, B.C. and for four years worked at Ballard Power Systems developing hydrogen fuel cell technologies.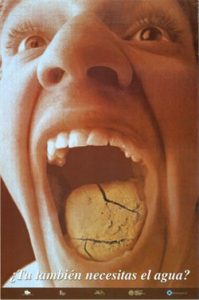 Rick was interested in social entrepreneurship from social justice perspective. He wanted to use his engineering and business skills for environmental, economic and social causes. He wanted to do, as he says, "Business for good." With that thought in mind, he joineBainbridge
Bainbridge Graduate Institute
(BGI) in the fall of 2004 to get his MBA in Sustainable Business Practices in June 2007.
and unemployment. He also studied social justice and business and started lBainbridge some ideas relating to it.
In his effort to start a social enterprise for safe drinking water and sewage, Rick was greatly supported and encouraged by
Gifford Pinchot
, the co-founder of Bainbridge Graduate Institute. Gifford connected him to
Paul Hudnut
, a social entrepreneur and founder of
Envirofit
, an enterprise-based model that represents a more sustainable approach to tackling the global IAP/cook stoves problem.
Rick also drew inspiration from
Fabio Rosa
, a Brazilian social entrepreneur whose initiatives focused on rural electrification and the use oPinchotinable energy resourBainbridgear to Rosa's "
The Sunshines for All
," which delivHudnutow cost electricity to millions of ruraEnvirofitans, Rick decided to come up with what he calls "a reliable, low cost, culturally acceptable technical solution that could provide sustainable sewage treatment systems, and access to clean water." This, he thought, would reduce pollution for people of all economic classes. He also understood the importance of proviSunshinesnancial mechanism via a social venture enterprise. A social venture enterprise, according to him, was important to ensure that infrastructure, such as sewage treatment systems, have adequate financial resources to provide continuous operations and maintenance for areas where local governments do not have the capacity to deliver such services. This led to the birth of Water for Humans, a social enterprise that strives to insure local public control of water resources and the deployment of low cost water purification systems to the 1.1 billion people in the world who lack safe drinking water.
According to Rick, "the strength and vitality of a community is based on its ability to provide food security and economic vitality to its citizens." In order to accomplish his vision to bring about social and economic justice, Rick wants to ensure the safety and quality of the local food sources and help local economies thrive.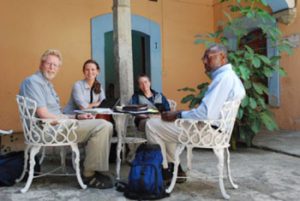 Rick also stresses on the importance of collaborative working model, which resonates with one of Global Washington's four principles of aid effectiveness i.e, local ownership. According to Rick, collaboration or partnership with the local communities, NGOs, and government has been the mainstay of their organization's success. "Strong and deep connections to key community partners have allowed us to grow and increase our impact," he says. Their most recent project, aimed at designing and building a constructed wetland for sewage treatment in
Santo Domingo Barrio Bajo Etla
, is an example of such collaboration. In this endeavor, Water for Humans isNGOstnering with a local internationally-recognized NGO,
Instituto de la Naturaleza y la Sociedad de Oaxaca (INSO)
. The goal is to develop this watershed project 20Km NNE of Oaxaca City, as a model that communities throughout the world can study and emulate. In addition, they are also working onSantoinwater catchmenBajodEtlaer treatment, and composting latrine program within Oaxaca City. There many sections of Oaxaca City that do not have adequate water aInstitutotden sNaturalezand theSociedadrdeng hard with the community to implement a cost effective solution to this chronic water shortage issue.
Rick emphasizes partnerships between small non-profit organizations and agencies like USAID and thinks that Global Washington can help make such connections. He appreciates the role played by Global Washington in increasing the "visibility of the member organizations."
Excited about launching the first watershed project in the Oaxaca Valley, Rick continues to work towards implementing social change, using his scientific skills and strong belief in social and economic justice. Let's wish him success in this laudable objective as he fulfills his dream to "affect people in the most positive way."